Post Classifieds
Sober Summer: Americans Reevaluate Drinking Post-Pandemic
By NAPS (North American Precis Syndicate)
on June 29, 2021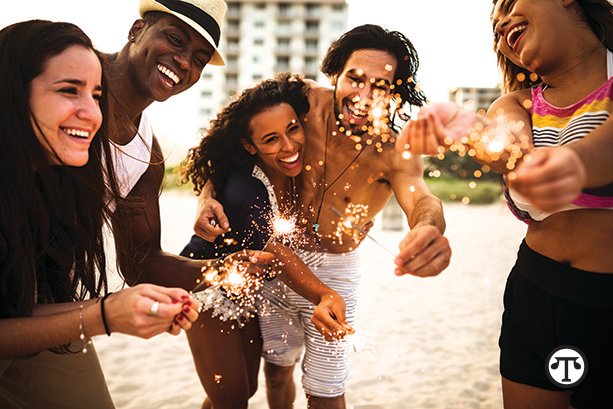 (NAPSI)—As both vaccination levels and temperatures rise, Americans are shedding more than their masks and an extra layer of clothes. Many are also looking to shed unhealthy habits they developed during a year of lockdown. For these post-pandemic revelers, declaring independence this July takes on new meaning, as they seek freedom from behaviors that no longer serve them.
According to personal finance company WalletHub, the Fourth of July is one of the country's top drinking holidays, with roughly $1.6 billion spent on beer and wine. This, however, is no average year: Alcohol consumption increased significantly during the height of the COVID pandemic. A survey published in The International Journal of Environmental Research and Public Health highlights just how prevalent stress-related drinking was during lockdown. Participants in the survey reported consuming both more drinks and a greater number of days drinking. A third of participants reported binge drinking, with 7 percent reporting extreme binge drinking.
That may be a reason the concept of Sober Summer has emerged as one of the hot trends for 2021. In recovery from the effects of the pandemic, many are "sober curious," looking to realign their lifestyles with healthier habits. Interest in alcohol-free activities is booming—from sober travel companies, to bars that serve only virgin mocktails, to outdoor activities that don't center around drinking.
This year, Lionrock, the leader in telehealth recovery and support services, is hosting a July 4th online marathon as an alternative to boozy celebrations. Open to everyone, Lionrock offers a safe and fun alternative for people who don't want to center the holiday around drinking and who do want to find peer support and friendship. The event includes meditations, icebreakers, Lionrock's popular CommUnity meetings for those in pursuit of peace in mind and body, and even a dance party. It's not necessary to be "an alcoholic" or "in recovery" to join; everyone is welcome.
"The Fourth of July all-day marathon is modeled after our very successful New Year's Eve event," said Lionrock co-founder Ashley Loeb Blassingame. "Mental illness and despair thrive in isolation, which is why 2020 was so difficult for so many. For me, freedom from addiction is the best kind of independence. We want to provide a way for people to connect with others seeking a higher level of wellness so they can experience a better and healthier way of coping and living this Fourth, all summer, and beyond."
People working toward a healthier summer that includes cutting back on alcohol consumption and not necessarily abstaining altogether may want deeper support than just a July 4th marathon. After turning to alcohol or other drugs as a way of coping with stress, anxiety, or depression during the past year, they are ready to reassess their relationship with substances and find a more balanced way of managing life's challenges. Still others will decide that a sober summer won't be enough. For those who cannot moderate their behaviors, intensive outpatient programs and higher levels of care offer long-term recovery options.
The good news for anyone struggling with unhealthy coping mechanisms and habits is that help is available and alcohol-free activities have become more prevalent. From the Lionrock meeting marathon on July 4th to wellness retreats, sober raves, and even a simple walk along the beach, this summer is an excellent time to realign your lifestyle post-pandemic and find a healthier path forward.
Learn More
If you or someone you know is struggling with alcohol or drug dependency, you may care to visit www.lionrockrecovery.com or call 800-258-6550.
On the Net:North American Precis Syndicate, Inc.(NAPSI)
Get Top Stories Delivered Weekly
Discuss This Article
GET TOP STORIES DELIVERED WEEKLY
RECENT VN CLASSIFIEDS
HOUSING

JOBS

FOR SALE

TUTORS